Just wanted to get in touch to thank you SO MUCH for our beautiful wedding photos. Looking through them is like stepping back into the most wonderful of days, and they'll be memories we can treasure and love forever, so thank you both so so much! Your presence on the day was perfect, warm and welcoming without being overbearing, and so we hoped the photos would reflect that, and we are so delighted that they do! Thank you both so so much again
We cannot thank you enough for the most amazing wedding photos. You really captured the most beautiful scenes and many we did not know were even being taken.
The whole process was seamless and we could not suggest anything else you could have done.
We absolutely love the presentation of the memory stick - Seeing our confetti brought back so many emotions and we love that we now have some to keep. Also completely forgot about the polaroid! Brilliant idea, so thoughtful!
We honestly can't recommend Sammy and Lauren highly enough. Utter professionals from start to finish and such lovely people, too. They were a brilliant, positive presence on the day and somehow managed to be everywhere at once! Our photos are amazing and we've told every engaged couple we know to use Lase! Thanks guys!
We were so lucky to have Lauren and Sam photograph our wedding. They took the time to meet beforehand to hear our ideas and check if we had any specific requests. We loved all of our photos which were taken effortlessly. They were such good company that we invited them to our wedding party the next day! Thanks so much!
Thank you both so much!!! Paul and I are so overwhelmed with how professional, personable and enthusiastic both Sam and Lauren were from start to finish and we can not recommend enough. Neither Paul or I are articularly comfortable in front of a camera and Sam and Lauren took this on board and made us feel comfortable at all points, achieving some amazing natural shots we cherish forever. Thank you again!
These guys are unbelievable. They helped create memories that will last a life time. The service both Sam and Lauren provided for my new wife and I was faultless. They will be used again for other milestones in our lives that is for sure. After receiving the beautiful gift package that held out wedding photos we re lived our day all over again. Thanks to the incredible pictures they took my very blurred day became clear. Thank you again girls you were amazing 5/5 (I'd give you 10/5 if I could)!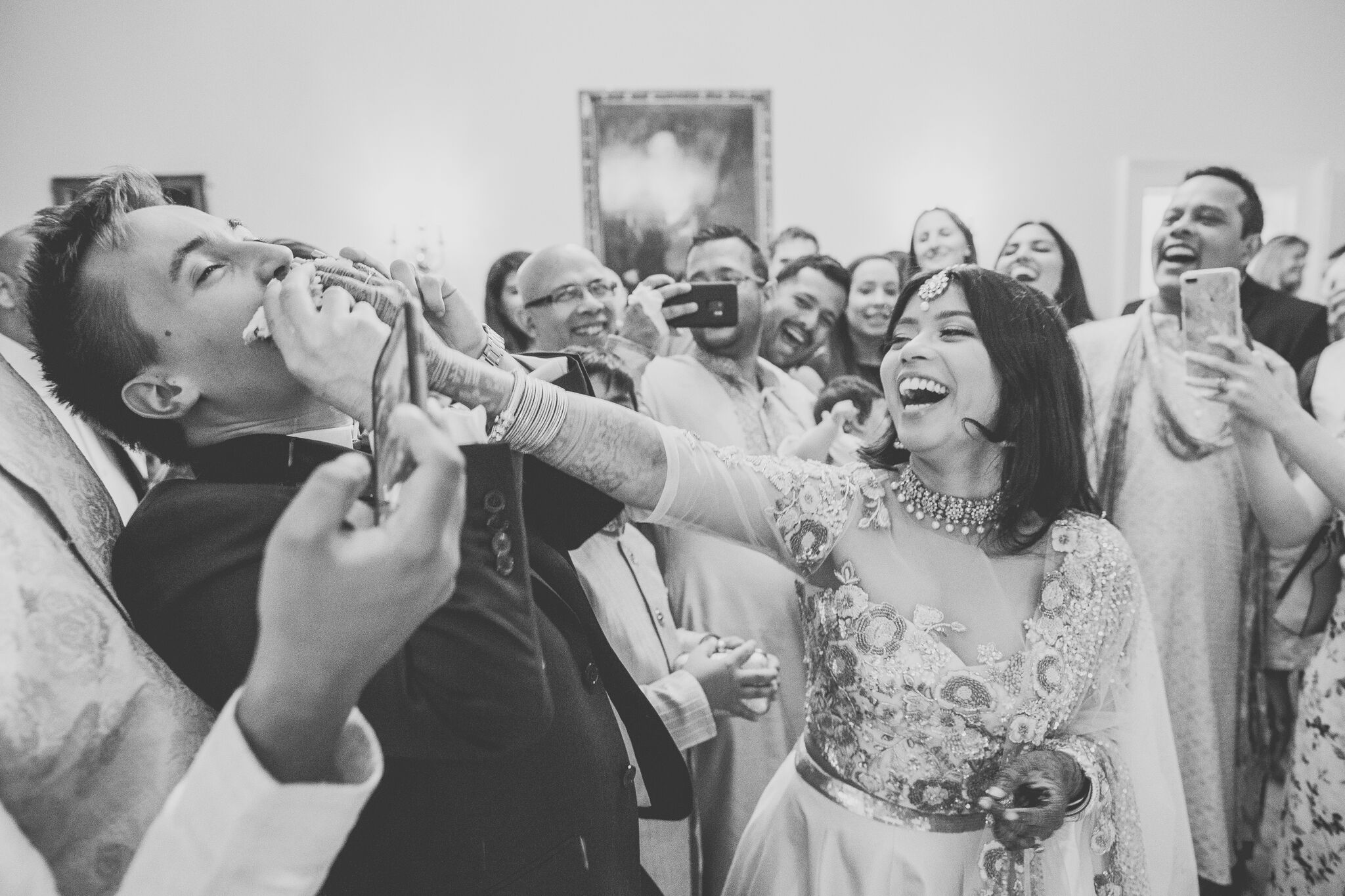 We would 100% recommend Lase photography. Lauren and Sam are lovely, professional and, most importantly, delivered an excellent end product. In over 400 photos not one looks staged, unatural or forced. Lase captured so many candid moments making it really easy to relive our day. An unexpected bonus was the way in which their photography really captured the personalities of our guests. Really love the photos of my father wandering off and looking at random things. Not, perhaps, very complimentary of him(!) - but this is exactly what he is like.
So in summary, if you are considering booking them for your wedding, do it!!
From our very first meeting it was fantastic working with Sam, she did an amazing job at our wedding by capturing what a happy day (and evening) it was. Loved the little presentation box and it was great fun re-living the memories - would highly recommend. Thank you team Lase!
We are really happy that we chose Sam and Lauren for our wedding day. They were great to work with and patient with our requests prior to and on the big day. Our photos came out exactly how we hoped they would so what more could you ask for.
Working with Lauren and Sam was a joy. Communication in the run up to the big day was prompt and we really felt reassured and well-looked after. On the day Lauren and Sam were fantastic, capturing everything from the smallest moments to the I Dos and the confetti with ease, having a reassuring smile and allowing us to enjoy the day with loved ones. They truly captured the spirit of the day, all of the unexpected surprises and the joy of seeing our friends and family all together. We were so happy with the results, the photos allowed us to piece together the day in a way which would have been impossible without such a brilliant team documenting the event. Showing both our families and our friends, everyone was so impressed with the professionalism and the artistic flare of the photographs. The pictures really captured what was the most incredible day for us both and we are so grateful to Lauren and Sam for all of their work.
For our son's first birthday we wanted to capture our nearest and dearest celebrating the best year of our life. After a year of sub-quality iPhone snaps we were hoping we might get one or two quality images we could actually put on our walls. We were in for a serious shock. We had the fortune to have lase photographer Samaira join us and she captured enough beautiful images to fill a gallery! The pictures and process was so natural - she saw special moments no one else would even notice, and caught them without us even knowing she was there. She even had the thoughtfulness to capture portraits of all the other babies there, without even being asked. As a result I had a number of mums ask for her contact details and comment it was the best photo of their child they had ever seen. As my husband and I looked through the album we cried as we stared at our beautiful son, and incredible friends and family, captured exactly as we want to remember them (but even prettier!) We cannot thank them enough and will use them again whenever we get the chance.
Lauren and Sammy are the best! We were naturally nervous before the shoot… little Zephrya didn't sleep a wink and fed a lot but they managed to capture some absolutely beautiful shots of her that we will genuinely treasure forever. Gentle, sweet, funny and amazingly talented! We can't recommend highly enough.